Hi
I posted a couple weeks ago a first post about Tak4D tool.
Since I published a video
https://www.youtube.com/watch?v=vEKzjGhCmTI
to show the main principles of the tool. It is in french, with english subtitle if needed. There is also a short document about it :
https://hal.archives-ouvertes.fr/hal-03192641/en
.
Here an example using one of the scenes available in tak4D. It shows how a particular 4D solid can be viewed as a knot from a 3D point of view and untied from an other.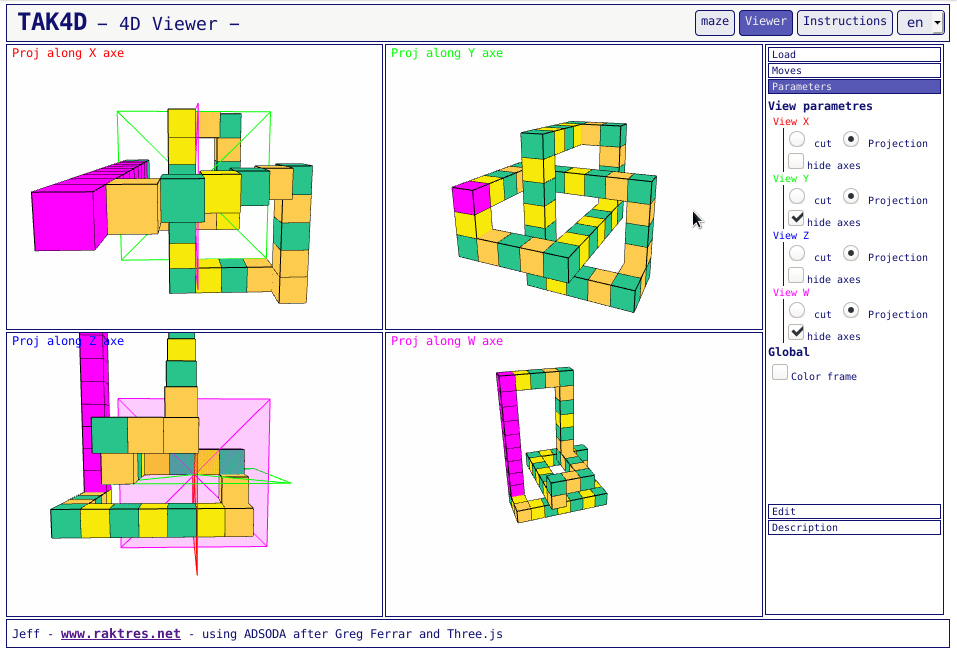 Jeff